Welcome to Camp Half Blood!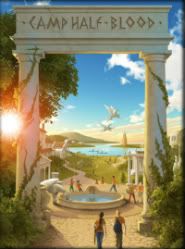 It has been two years since Percy Jackson and the other Demigods defeated the Titans. These two years have been the most peaceful that camp Half-Blood has had in nearly 100 Years. But, as always, nothing lasts forever.
Another threat to the gods stirs in the Depths of Tartarus. Monsters can now regenerate almost instantly, The Magic Boundary around Camp Half-Blood is losing it's strength, And so called "natural disasters" seem to be happening on a daily basis. But thats not even the worst part, No one on Olympus has any idea just what is coming for them. A Power so ancient, even the gods themselves have forgotten it. Welcome to the end of the world.

~We are a no word count site.~




It is currently the month of July at Camp Half Blood. Summer being the camp's busiest time of year, the camp is well populated and busy. Activities Carry on as normal.


AFFILIATES!!



AFFILIATE WITH US!





FEMALE OTM




MALE OTM




MEMBER OTM




COUPLE OTM




THREAD OTM